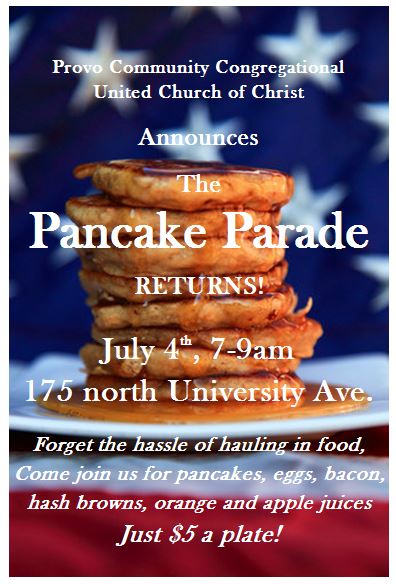 The Church is on the Freedom Festival Grand Parade route with a prime view of the action. Don't hassle with traffic or the crowds, come enjoy pancakes, eggs, bacon, and hash browns with orange juice!
Join us for a tasty meal before the show
July 4th 2018 @ 7-9am.  
$5.00 you can load up a plate with the tasty goodness!!
We are in need of volunteers and supplies too.
Contact Us via email dlewis.pccucc@gmail.com