Music is an integral part of our worship.  Through music we learn, it can express our feelings when we find it difficult to find our own words, it may be an echo to a sermon, offering praise, or even a sincere prayer.  Many times we feel the spirit more strongly than by spoken word. The congregation is invited to participate throughout services with singing of hymns and anthems.  Regular musical numbers also grace worship services.
Our two manual (keyboards) electronic Rodgers organ is voiced and equalized to fit the acoustics of the Sanctuary which is also home to a recently acquired Baldwin-L 6 foot 3 inch grand piano, acquired through funds generously donated for its purchase.  These instruments praise God every Sunday during our services in congregational singing, choir accompaniment, and solos, as well as in concerts and special events.  The church also has several upright pianos and a 1914 Emerson 5 foot 8 inch baby grand available for rehearsal spaces.
Provo Community Congregational United Church of Christ has recently begun a Music Endowment Fund in which those who feel inclined may donate funds that will be used to enhance music in worship and special events, as well as improve, upgrade, and replace musical instruments and materials.  The church also has the ambitious goal of updating the current organ to a pipe organ to enhance worship and further the desire of bringing more from the community for musical events downtown. If you wish to help with this financially, please visit keepingthefaithprovo.org or contact the church via email.
Music Director and Organist, Dave Lewis. Born here in Provo and raised in Pleasant Grove, music came very early in his life, beginning piano studies at the age of five with the organ, cello, and choral music following in his early teens.  In addition to his love of music, Dave is an Interior Designer based in Murray, Utah.
Provo Interfaith Choir
The choir began in 2014 as a collaboration between several denominations in the central Utah Valley as a way to bring people of different sects together and celebrate through music our commonalities.  Under the direction of Dave Lewis, the choir rehearses together preparing music for various events including United We Sing! as well as participating in Carols by Candlelight, Easter Sunrise Interfaith Service, Orem Summerfest – Utah Valley Day of Prayer, worship services and events for multiple denominations, civic, and various other events.
The choir is a open to all over the age of 16 with rehearsals on Sundays at 5pm in the Fellowship Hall. More information can be found at Provo Interfaith Choir.
Did you know the Sanctuary is available to the community and educational institutions for concerts, recitals and various events?  It features great acoustics, striking architecture and seating for approximately three hundred and fifty. Please contact our Business Affairs Group for availability, rates, and an application form.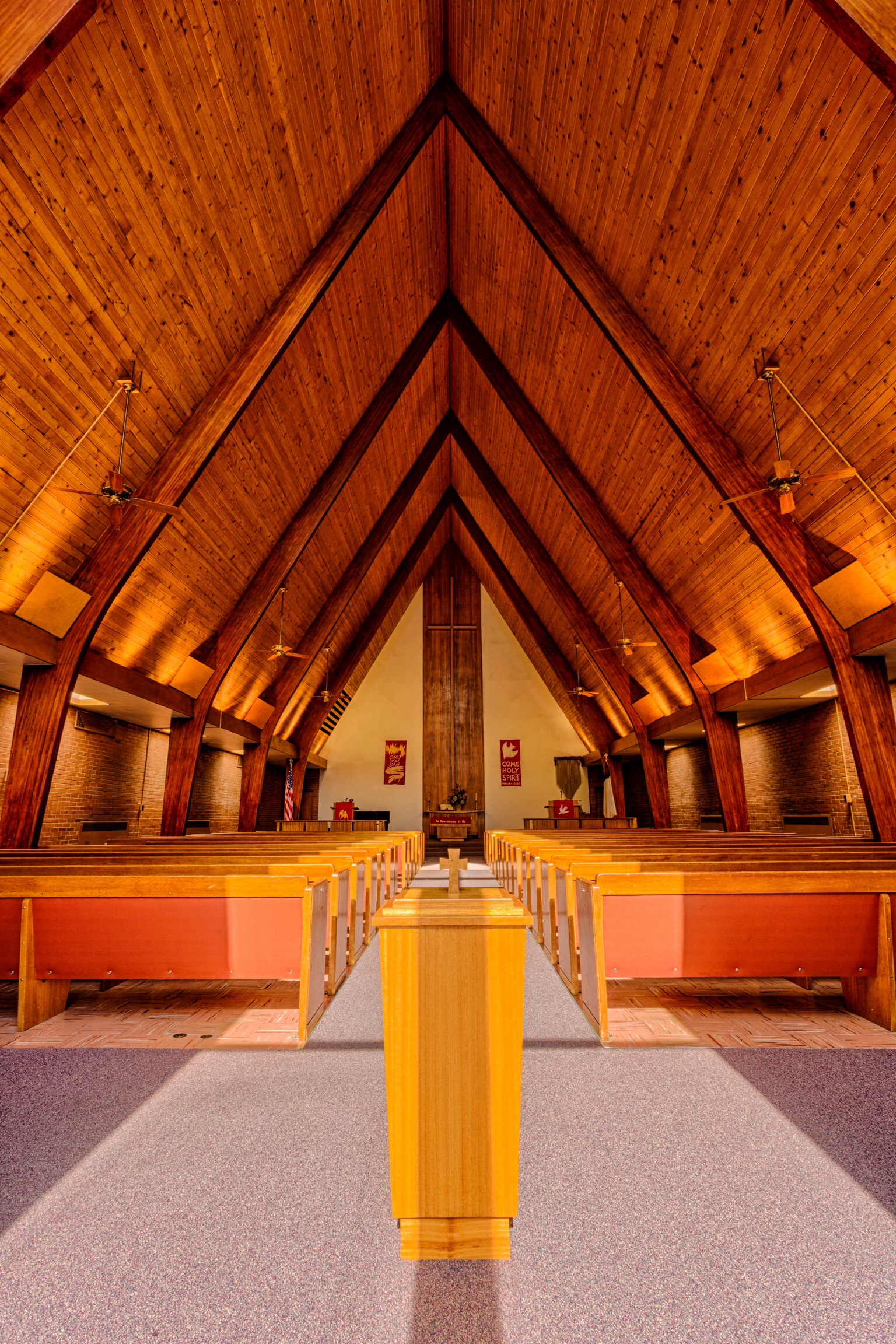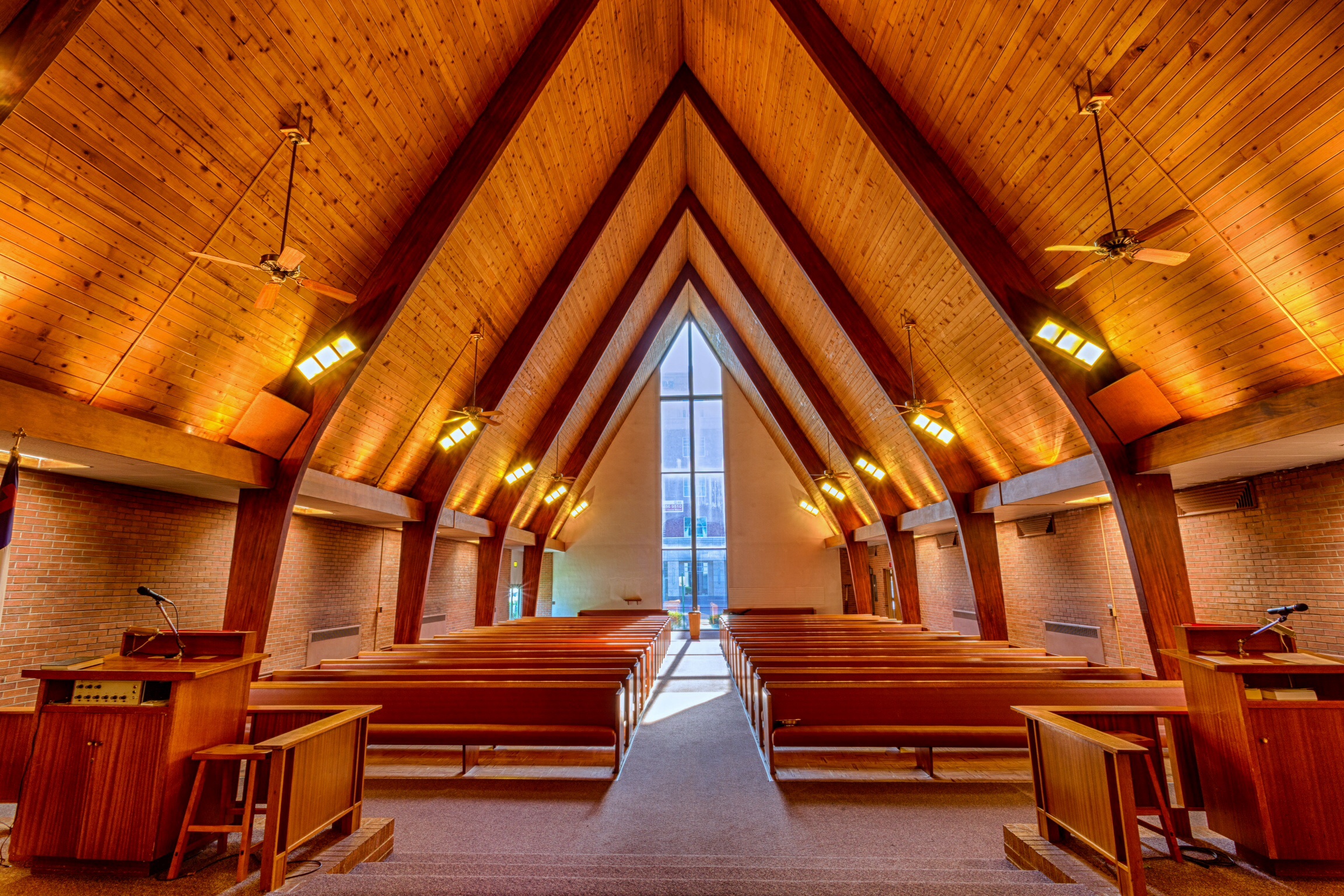 Sanctuary interior, photos courtesy of Christian Peay