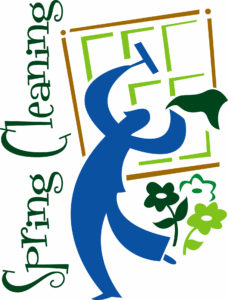 Put May 19th 9am – Noon on your calendar, it's Spring Clean Up Day at the church. 
Bring your gloves, buckets, clean cloths, brooms and dustpans, and mops too.  We'll focus on the inside, with a few tasks outside as well.  
Lunch will be served
So let's get to work and have fun while doing it!